Description
A Real Dang wild Flowers honey
Harvested from the district dang and region saputara, this honey has a major component of wild Bamboo(Bambusa Vulgaris) trees. The forest area of this place is not legally open for farming and cultivation so this honey is collected from the hills and greenwoods of Dang region. Dang Wild Honey is well known for its characteristics of improving digestion, increasing appetite and preventing constipation. This honey can be consumed directly with water for its best effects.
Honey Farming Information
Honey Bee species: Apis mellifera Honey
Color: Reddish,
Harvesting & Extraction period: January to March,
Origin: hills and wild area of of Dang district..
UNBOXING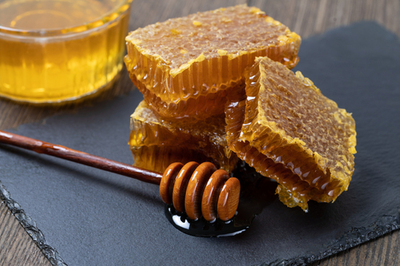 Dang Wild Honey
"Madhudhara packaging is very safe and secure, making sure the product reaches its owner without any breakage or defect. It's neat and unique. The hard-board package of Madhudhara is especially made for the safety of the glass bottles in it. No doubt that madhudhara is reliable and dependable when it comes to its quality of packaging.The efficient delivery of your package is done by the most trusted delivery partners of Madhudhara."