Description
Raw Jamun Flowers Honey
"This Honey Collected From Jamun Flowers Nectars"
The speciality of Raw Jamun Honey is it's "not so sweet" taste which is also perfect for diabetes patients. It is a unique natural dark coloured honey which can be very healthy for routine use. It gives a mixed flavour of bitter, sour and sweet. There are numerous health benefits of Raw Jamun Honey like, it helps in purification of blood, losing weight, improved digestion etc. Its daily use is very healthy. There are a sufficient number of Jamun trees in the riverine region of Maharashtra and Bihar. Placing the bee farms there makes the availability of Raw Jamun Honey.
Jamun fruit is known for its usages in various age-old alternative healing systems of Ayurveda, Unani and other Chinese medicine, Jamun fruit has miraculous substances like jamboline and jambosine which slow down the release of sugar in the blood.
Honey Farming Information
Honey Bee species: Apis mellifera
Honey Color: Maroon
Harvesting & Extraction period: March to May
Origin: Riverine regions of Maharashtra & Bihar
UNBOXING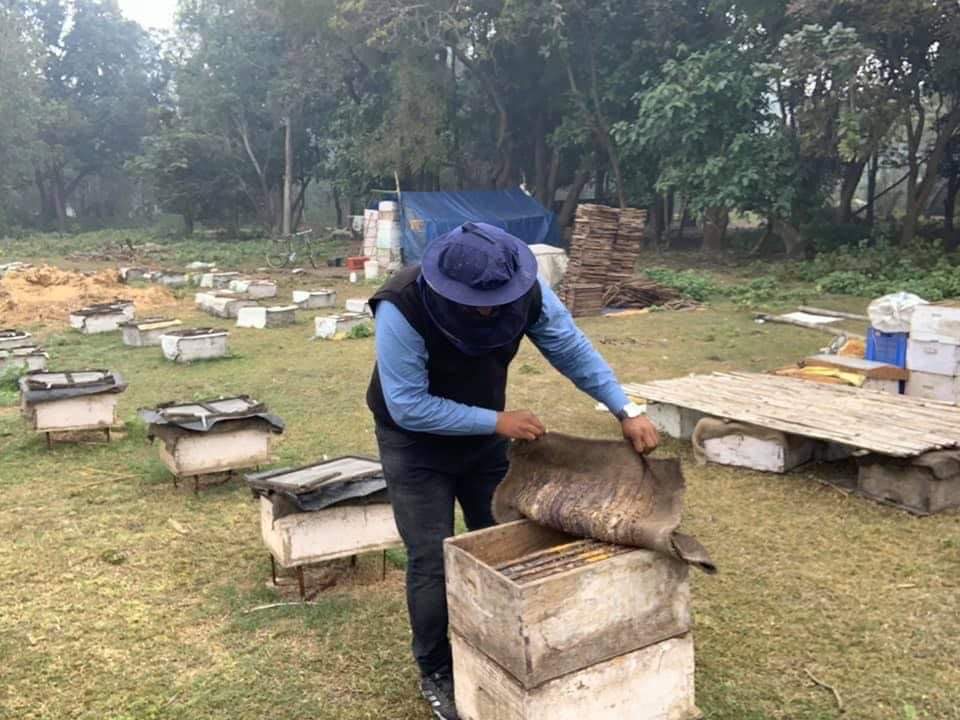 Raw Jamun Flowers Honey
"Madhudhara packaging is very safe and secure, making sure the product reaches its owner without any breakage or defect. It's neat and unique. The hard-board package of Madhudhara is especially made for the safety of the glass bottles in it. No doubt that madhudhara is reliable and dependable when it comes to its quality of packaging.The efficient delivery of your package is done by the most trusted delivery partners of Madhudhara."