Description
Raw Eucalyptus Flowers Honey
Eucalyptus raw honey is harvested from the nectar of eucalyptus and has a very individual menthol like aftertaste. Not as sweet as other honeys, it is an ideal addition to your green tea. The cooling taste and aroma is perfect to add freshness to your day. This raw honey has the power to immune our body naturally and due to its antiseptic properties, it can be applied directly to wounds and sores.
Eucalyptus grows in the central place of social forestry in the Punjab's and Uttarpradesh riverine region. So the Raw Eucalyptus Honey is collected from that area of India.
Honey Farming Information
Honey Bee species: Apis mellifera,
Honey Color: Red,
Harvesting & Extraction period: January to April,
Origin: Riverine Regions of Panjab and Uttarpradesh.
UNBOXING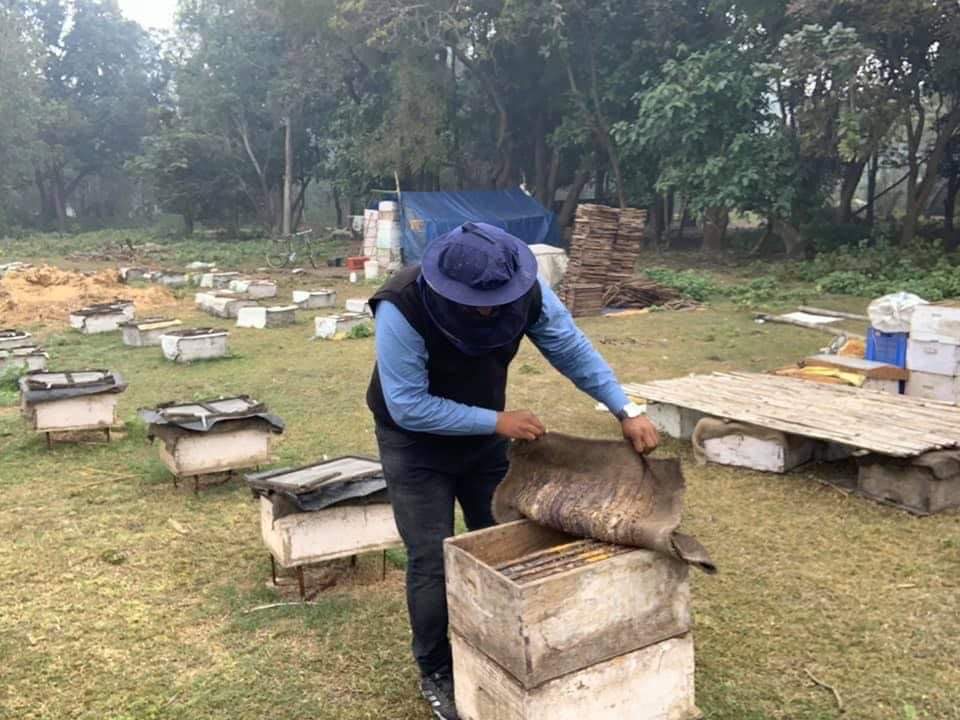 Raw Eucalyptus Flowers Honey
"Raw Eucalyptus Flowers Honey Madhudhara packaging is very safe and secure, making sure the product reaches its owner without any breakage or defect. It's neat and unique. The hard-board package of Madhudhara is especially made for the safety of the glass bottles in it. No doubt that madhudhara is reliable and dependable when it comes to its quality of packaging.The efficient delivery of your package is done by the most trusted delivery partners of Madhudhara."