Description
A pure Kashmiri Kesar - saffron
K for Kashmir and K for kesar. Together we always call Kashmiri Kesar. A whole world is known for this Kashmir spice " Kesar" . Kashmir is having best geographical and environmental conditions for the production of this "red gold" (the pure Kashmiri Kesar).
A real, authentic, genuine "pure Kashmiri Kesar" from madhudhara is the must-have antioxidant our body needs. Kesar looks tiny but it has so many benefits. A pinch of saffron crushed in a tablespoon of milk is very useful to stimulate hormones. many times, we see baldness in the younger generation as well, mixing Kesar with milk at bedtime, promotes hair growth. the rainy season is here and what you need is Kesar. We are more prone to cough and cold in rain. So, just mixing milk with saffron and applying it on the forehead quickly relieves cold and cough. Include "pure Kashmiri Kesar" from madhudhara as natural color to cookies, biryanis, and desserts. It only gives a good golden yellow color but also an unforgettable aroma. Coffee with saffron and cardamom is a soothing and heart-healthy drink. Kesar is an ancient beauty and anti-aging secret. Ayurveda suggests the consumption of saffron for pregnant women for mood swings, to improve digestion, to prevent hair fall, Relieve muscular cramps.
A pure Kashmiri Kesar is obtained from" Crocus sativus" it's actually a delicate-looking lavender plant. these flowers are collected in baskets. Each flower is then sorted according to its three parts — the petals, the yellow strands, and the red strands. Pure saffron is derived from the red strands. in a market, even the lavender plant and yellow strands are sold as a real kesar but they are not. A pure Kashmiri Kesar from madhudhara is just pure love because it is made from red strands..madhudhara has its own agency in Kashmir. The pure Kashmiri Kesar you will be getting directly from farmers. Madhudhara's pure kashmiri Kesar is packed in a glass bottle because we care about your health, just the way you care about yourself. So what are you waiting for?
Get a pure Kashmiri Kesar from madhudhara, for you and your loved ones.
UNBOXING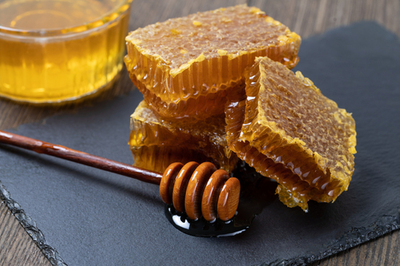 Pure Kasmiri Kesar
"Madhudhara packaging is very safe and secure, making sure the product reaches its owner without any breakage or defect. It's neat and unique. The hard-board package of Madhudhara is especially made for the safety of the glass bottles in it. No doubt that madhudhara is reliable and dependable when it comes to its quality of packaging.The efficient delivery of your package is done by the most trusted delivery partners of Madhudhara."