Description
Raw Desi Baval Honey
Baval Tree aka Babool tree is called a 'healing tree'. It has very high healing power for physical, muscular pains. Raw Desi Baval Honey has a taste and smell like that of a Desi Baval tree. It is made by bees from the nectar collected from the flowers of Desi Baval. It is a rich source of Calcium and is able to solve a lot of health problems related to muscles and joints in our body. It can also help with issues like Arthritis.
Desi Baval (Babool) are found in a huge mass in the states of Gujarat and Rajasthan as they can sustain in a hot atmosphere. Raw Desi Baval Honey is collected from these states by the bees.
Honey Farming Information
Honey Bee species: Apis mellifera,
Honey Color: Reddish,
Harvesting & Extraction period: February to April,
Origin: Regions of Gujarat and Rajasthan.
UNBOXING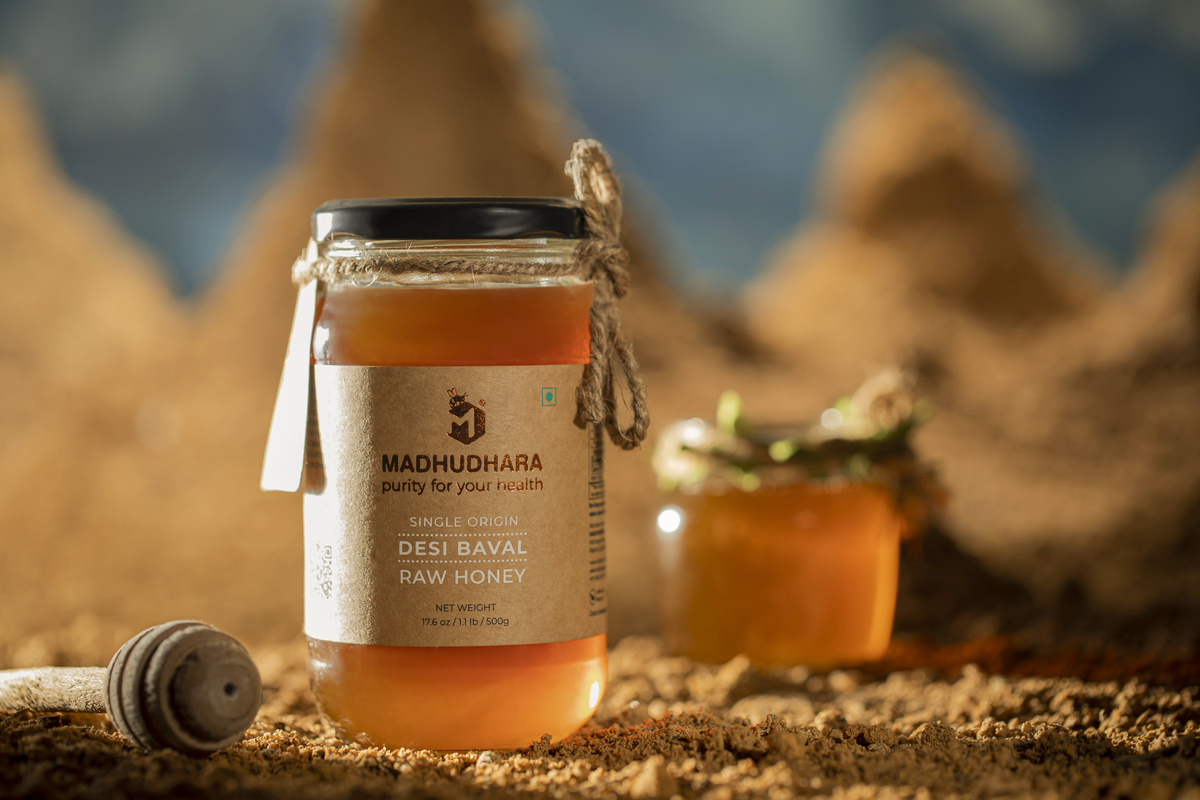 Raw Desi Baval honey
"Madhudhara packaging is very safe and secure, making sure the product reaches its owner without any breakage or defect. It's neat and unique. The hard-board package of Madhudhara is especially made for the safety of the glass bottles in it. No doubt that madhudhara is reliable and dependable when it comes to its quality of packaging.The efficient delivery of your package is done by the most trusted delivery partners of Madhudhara."