Description
Raw Shisham(Rosewood) Flowers Honey
Shisham, popularly known as rosewood, is considered for a good quality of wood. Raw Shisham Honey is collected by bees in the form of nectar from shisham trees and has a very delicious sweet taste which can go with any recipe as a substitute for sugar. Shisham honey provides a lot of health benefits like, curing dermatoses, healing ulcers, curing fever. It is considered as the best to heal any sort of skin problem and it gives you glowing skin.
Plenty of Shisham trees are found specifically in the Fazilka region of South Punjab, So Raw Shisham Honey is collected from the South Punjab region only.
Honey Farming Information
Honey Bee species: Apis mellifera,
Honey Color: Light Yellow,
Harvesting & Extraction period: March to April,
Origin: Regions of Fazilka, South Punjab.
UNBOXING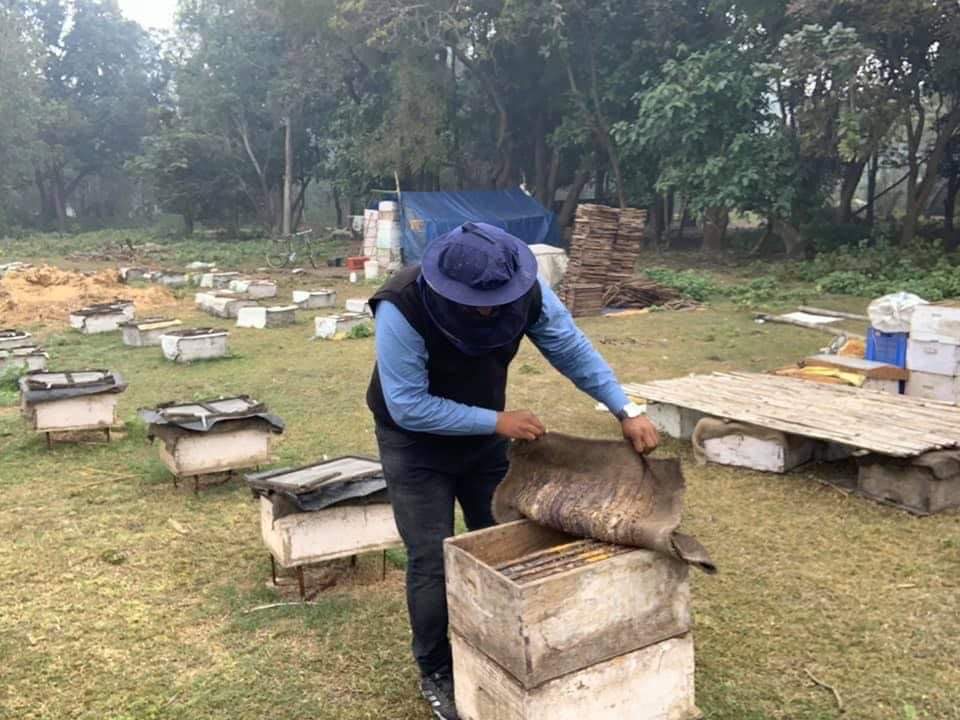 Raw Shisham (Rosewood) Flowers Honey
"Madhudhara packaging is very safe and secure, making sure the product reaches its owner without any breakage or defect. It's neat and unique. The hard-board package of Madhudhara is especially made for the safety of the glass bottles in it. No doubt that madhudhara is reliable and dependable when it comes to its quality of packaging.The efficient delivery of your package is done by the most trusted delivery partners of Madhudhara."