Description
Kesar And Elaichi Honey Gulkand-Pink Rose
Filled with the richness of Desi Pink Gulab (Indian Pink Rose), Raw Lychee Honey, Khadi Shakar (Steep sugar) and real kashmiri kesar and elaichi powder, kesar and elaichi Honey Gulkand is a great treat to your taste buds without compromising your health. It is a mixture of indian pink rose petals, steep sugar, Madhudhara Raw Lychee Honey and high quality elaichi and real kashmiri kesar. It can be served with desserts like ice creams, shakes, sweets, and can be consumed directly for the best taste.
The process of producing Gulkand in Madhudhara:
The petals of Deshi pink rose are used and in these petals we add Raw Lychee honey of Madhudhara. We use 20% khadi sakar (Mishri) for melting. Mishri is a source of energy that refreshes dull mood. It boosts energy and it improves memory and eases mental fatigue. After this mixture, there starts the process sun-cooking over a period of 60 days. This process helps to impart
rich, dense, floral flavour to the Gulkand.
Once the Gulkand is prepared after the process of 60 days, the premium quality elaichi powder and real kashmiri kesar
are added in the Gulkand. This Kesar Elaichi Gulkand is very tasty and it also naturally boosts health and beauty.
The process of producing Gulkand in Madhudhara is totally natural. No preservative, color, sugar or essence is used to produce Gulkand.
UNBOXING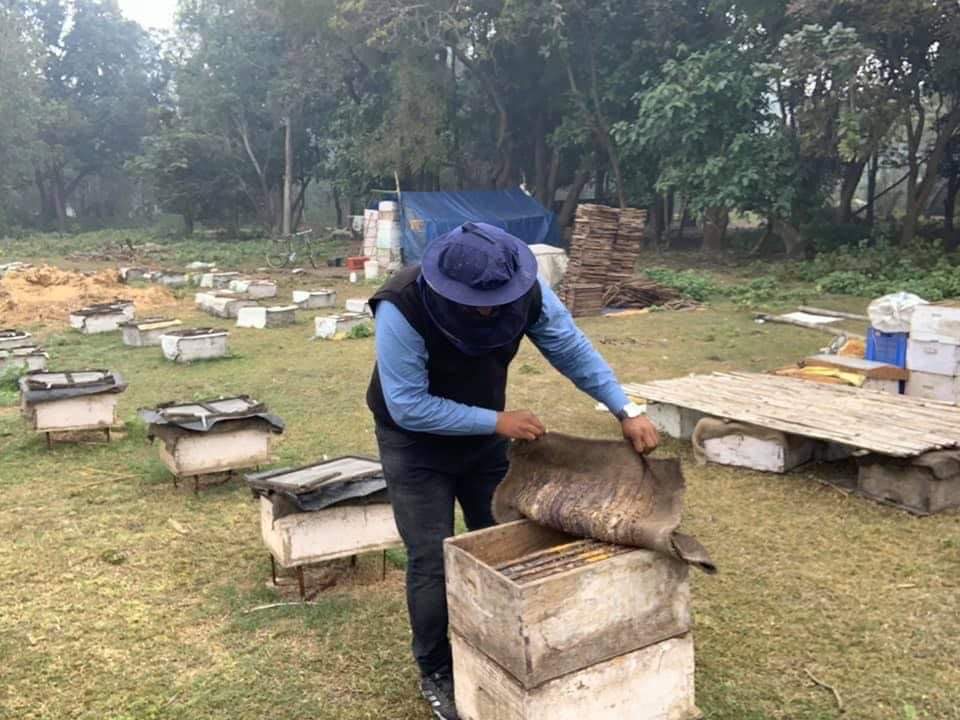 Honey Gulkand With Dry Fruits
"Madhudhara packaging is very safe and secure, making sure the product reaches its owner without any breakage or defect. It's neat and unique. The hard-board package of Madhudhara is especially made for the safety of the glass bottles in it. No doubt that madhudhara is reliable and dependable when it comes to its quality of packaging.The efficient delivery of your package is done by the most trusted delivery partners of Madhudhara."