Apart from the gift packages already offered by the Madhudhara, we also offer a complete customization option for gifts. You can choose our individual products and completely make your own customized gift package with Madhudhara.
SHOP NOW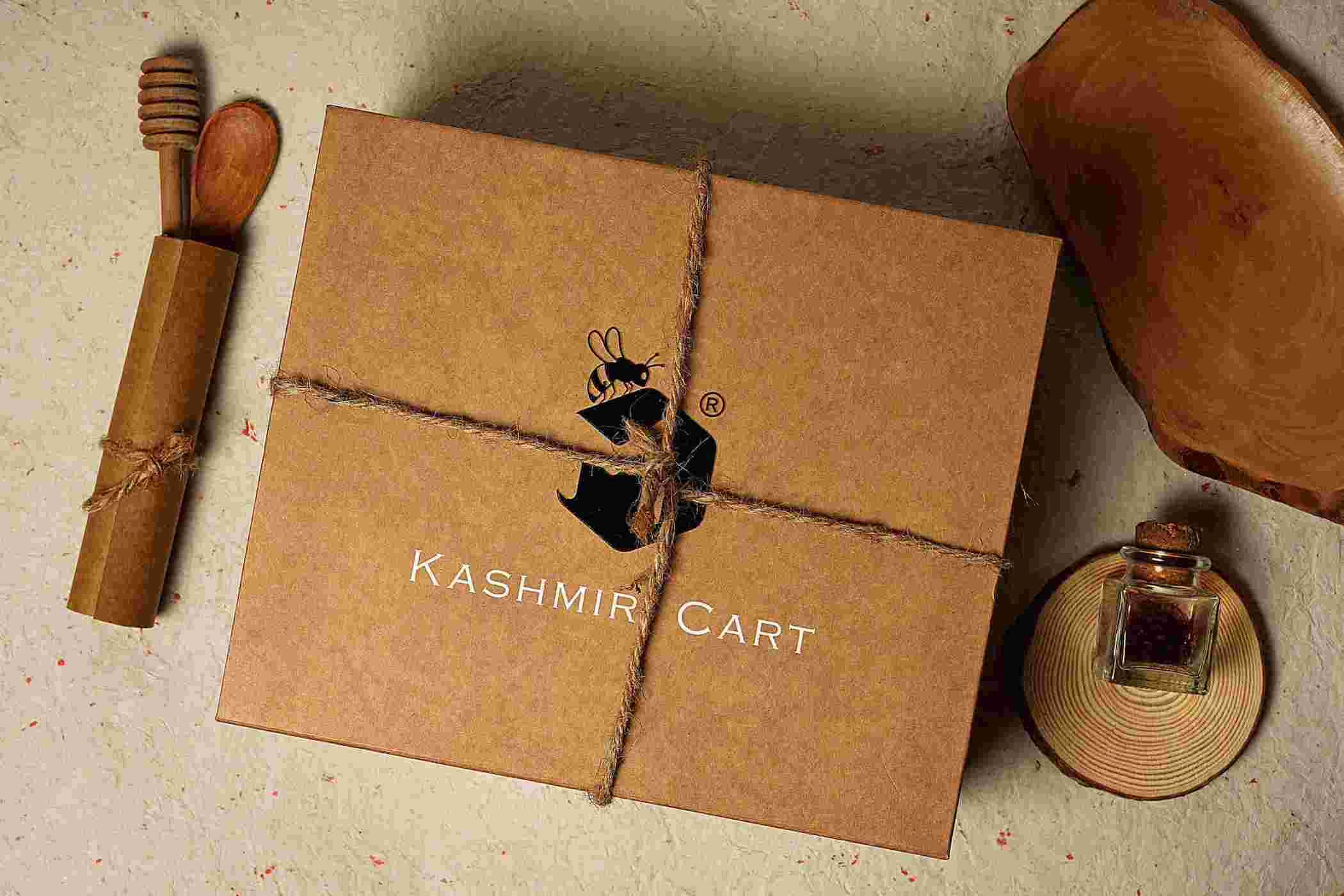 "Corporate Gifts"
Gifts are the best way to show your appreciation in a formal way to your colleague. Madhudhara Farm offers you the best way to make your gifts formal yet very graceful. Presenting to you the exclusive products for corporate gifting that you can give to your colleagues, seniors, co-workers etc and be a part of their joy by celebrating with them in a healthy and delicious way.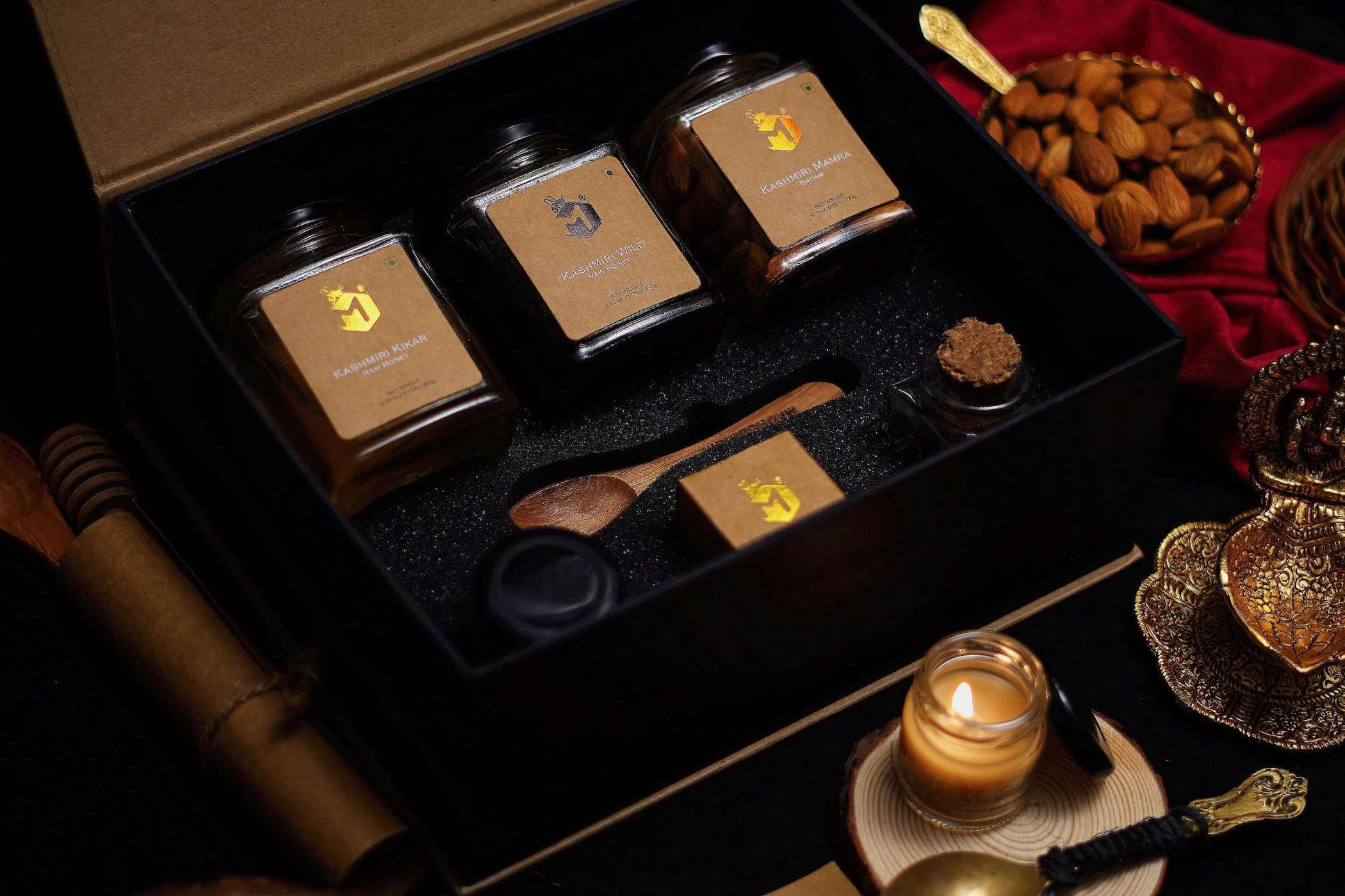 "Festive Special"
The season of holidays is the best when celebrated with your loved ones. Madhudhara wishes you a very glorious festive season, may the goodness of this festival dwell within you and stay throughout the year. Special Gift Packages from Madhudhara are particularly made to make your festivals glow with the sweetness of honey in a healthy way. This festive season, let us set a higher benchmark of health by replacing common sweets with the sweetness of honey.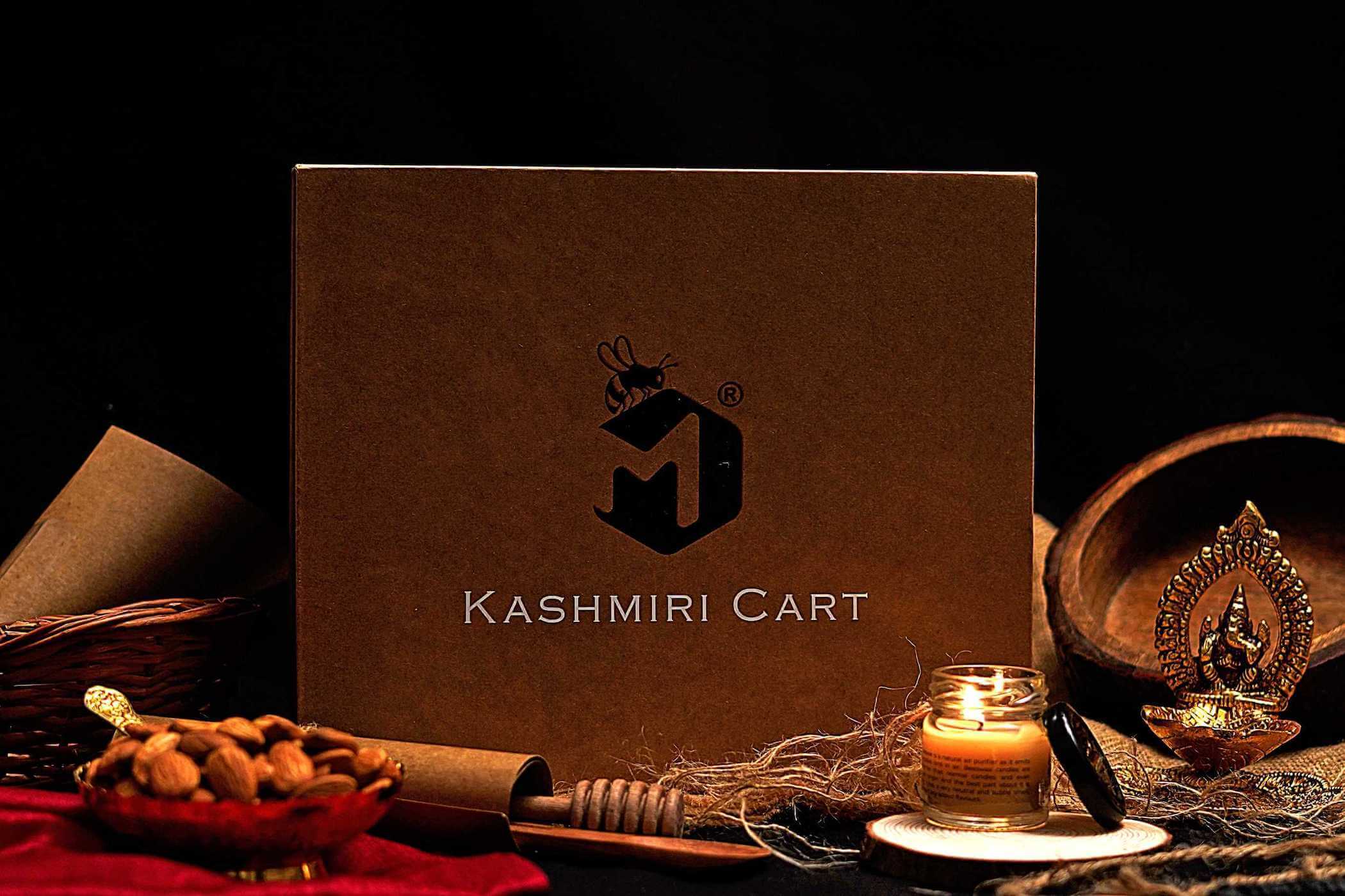 "Weddings and Special Occasion"
New beginnings of life call for plenty of happiness and love. Gifting health and sweetness to your family and friends to look towards the beautiful future and all that it offers. Madhudhara presents you a great deal of these emotions in the form of gift packages for weddings, birthdays and ceremonies. Wish your loved ones for a healthy and prosperous life with the richness of Madhudhara honey. Health and wealth for life!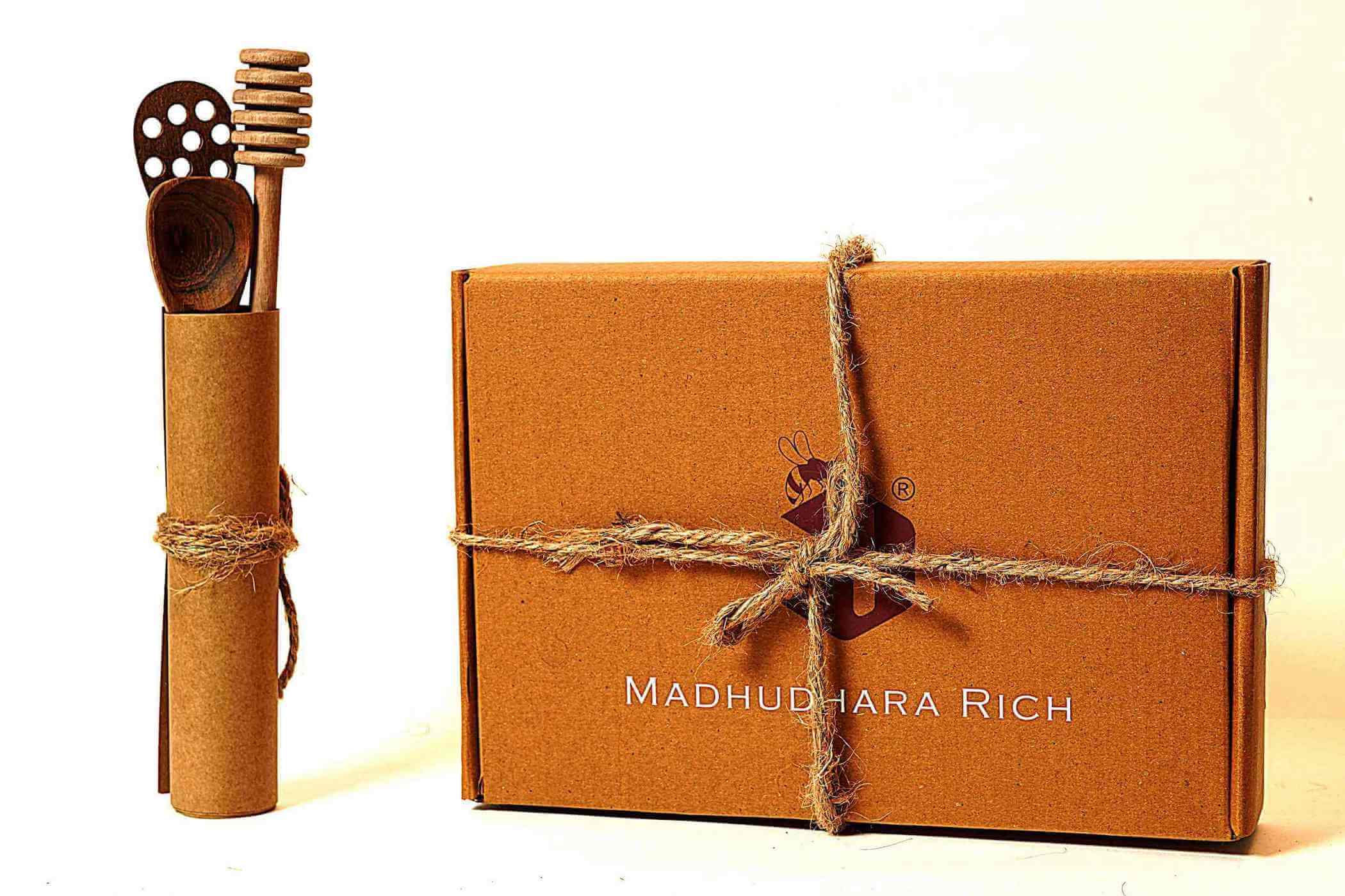 "Farewell Gifts"
Goodbyes are always difficult, and are the most difficult when it is to be said to the people we love. Instead of saying just a goodbye, let us even thank them for being a part of our journey by offering them a gift in the form of the sweetness of honey. Madhudhara is here with a special Farewell gifts collection. Bid your loved ones a farewell with Madhudhara Farewell Gifts to wish them for a healthy and flourishing life ahead.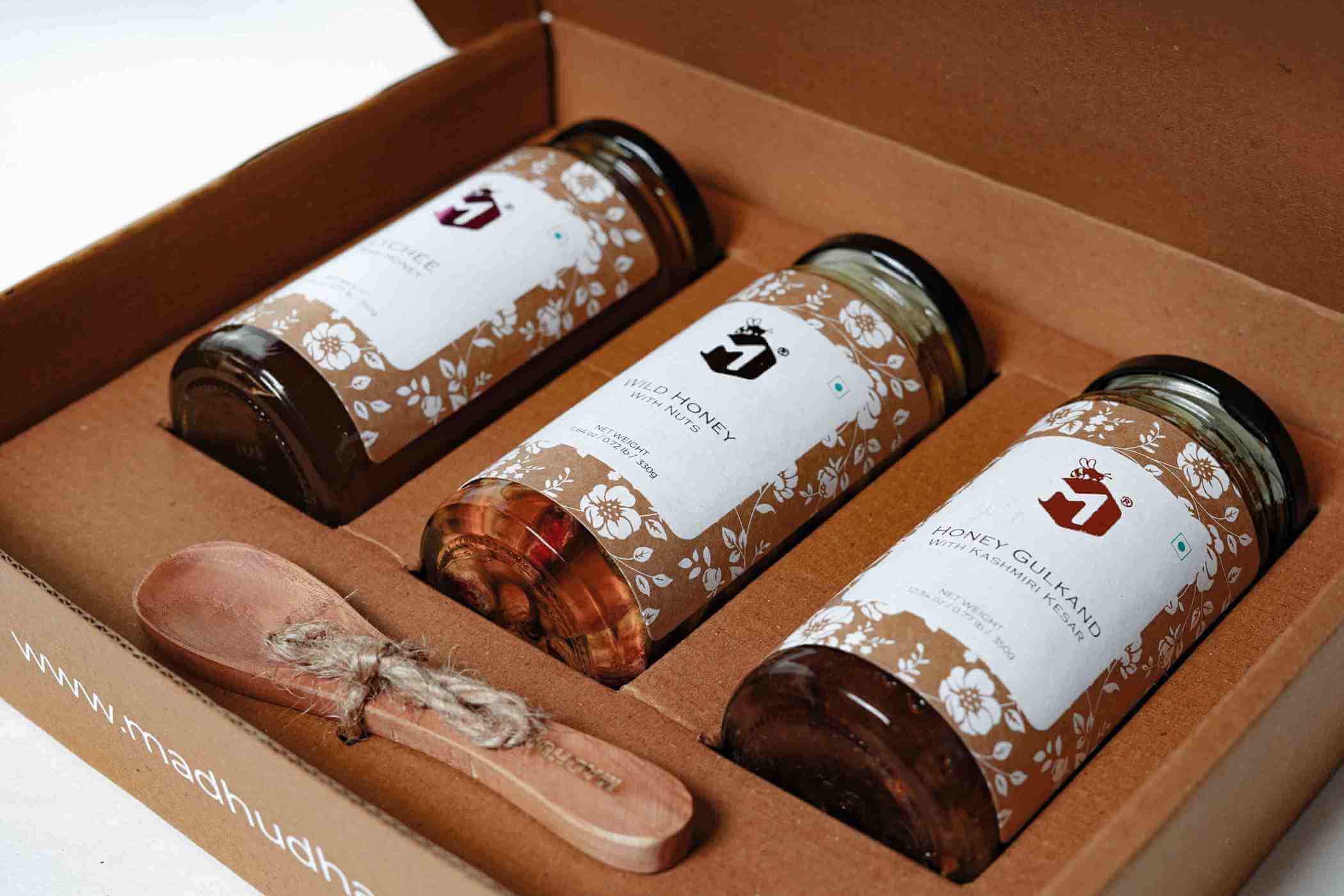 "Healthy Greetings"
Gifting someone good health is the best way to show your care and love for them. Whether it is a wish of congratulations or a wish for better health, a wish for a new venture or a wish for a new opportunity, Madhudhara has it all. A gift of healthy greetings for someone can be as sweet as honey and as crunchy as nuts, as soft as candles and as fragrant as rose. With Madhudhara, let us greet our loved ones in a healthy way with the richness of natural and raw honey.
Madhudhara Ready Made Gift Packages
Click the below "Gift Packages" button to check out the ready made gift packages of all categories from Madhudhara gift hampers.
Gift Packages
Madhudhara Special Custom Gift Packages
we also offer a complete customization option for gifts. You can choose our individual products and completely make your own customized gift package with Madhudhara. Please contact the below given phone number or email id to customize your gift packages
madhudharafarm07@gmail.com
+91 96621 66770